The Home-selling Experience
From your first conversation with us to the moment the proceeds from the sale of your home are in your hands, we take care of every aspect of the process. We are at your service as professionals and specialists on every scale, across marketing and advertising, technology and storytelling, presentation and documentation.
We know how, when, and where to best capture and convert buyer attention toward your home. Combining the latest technology and marketing strategies, we personalize the experience for you and your property.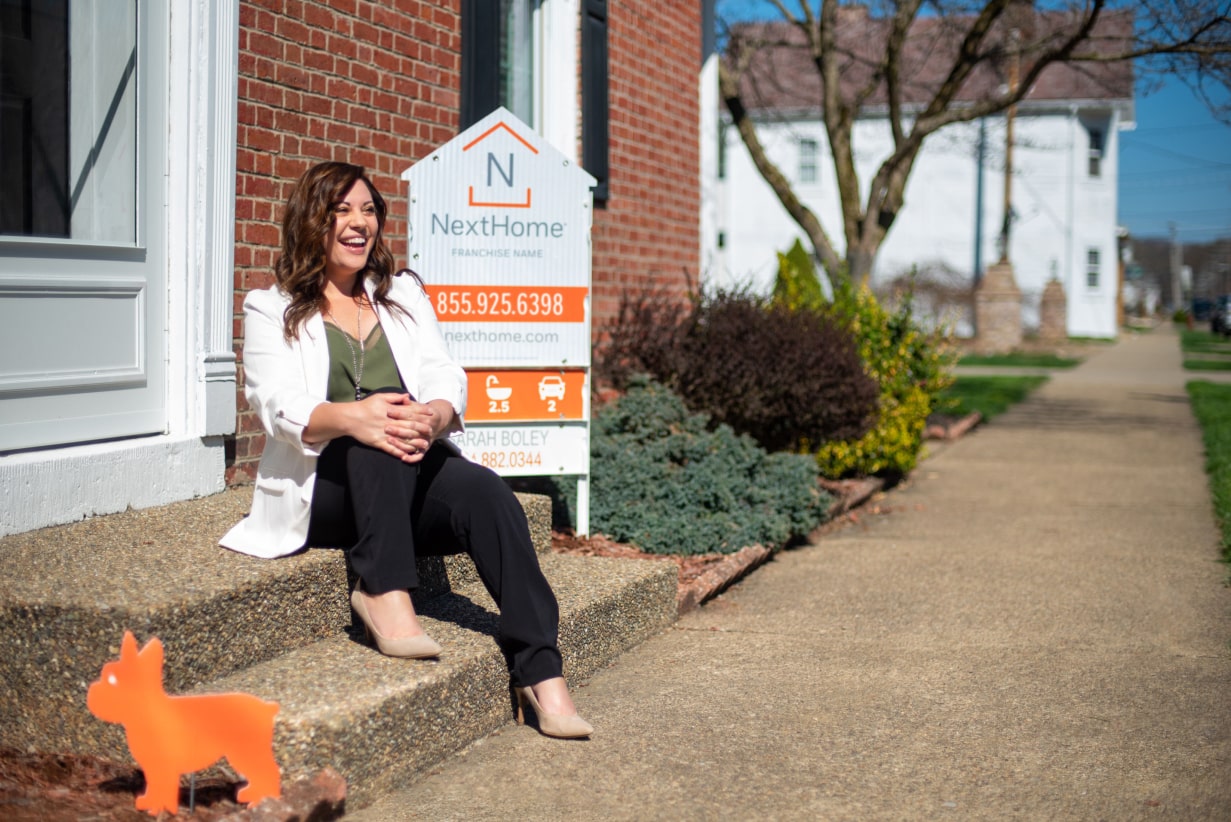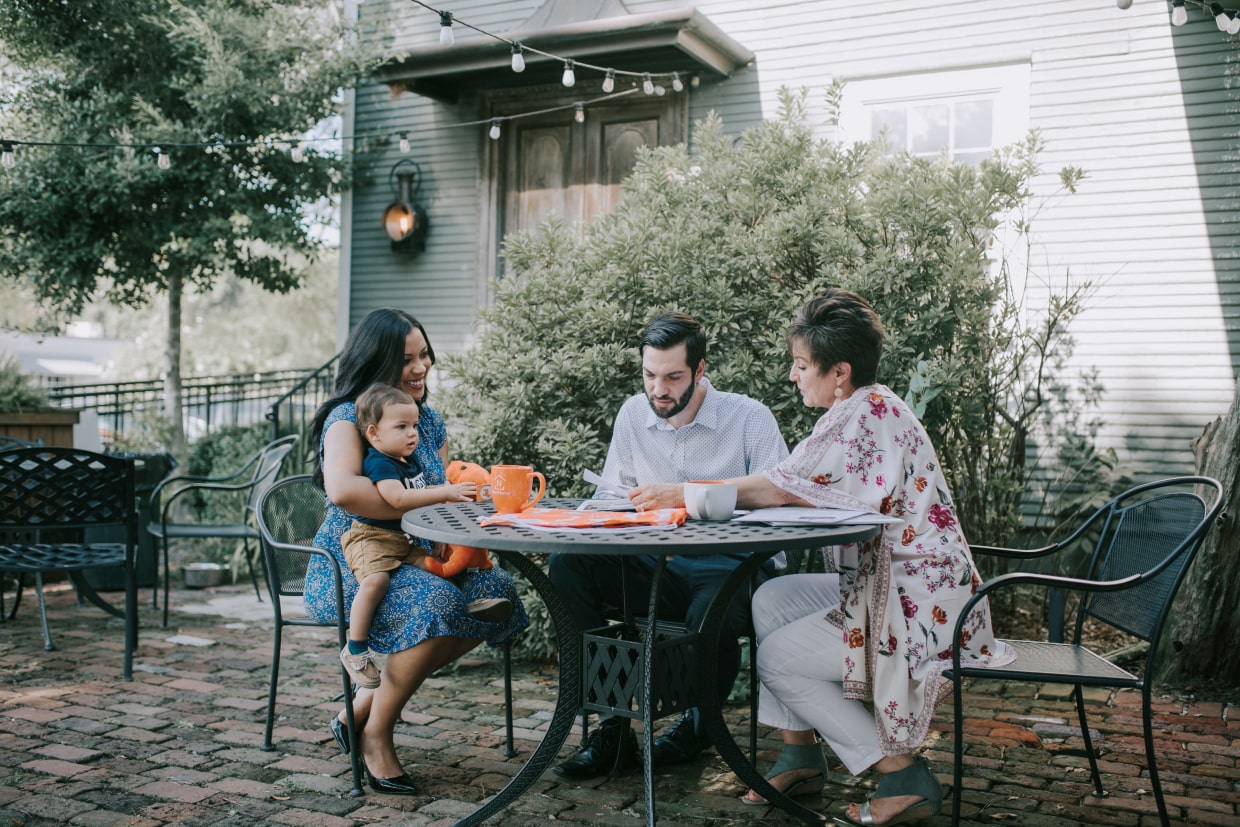 Selling Your Home, the NextHome Way
Testimonials
" Allisia Turner was a true blessing to work with! She went above and beyond to find us the perfect home and to make sure we purchased it on the terms we wanted! Her hard work is the reason we are now proud owners of a home we love! Thank you Allisia! "
- Christina
" Allisia is incredible to work with. She truly cares about making the home buying process as easy as possible, and will work hard to get the best terms for you. I would recommend her to anyone in a heartbeat and would not hesitate to use her as an agent in the future if needed! "
- Christina Berndt
" Allisia was awesome! She was always there (by phone, text, or in person) to answer my questions, gave me suggestions on what to look for, showed me the bad points of the house. Best of all, she got me into the house that I was interested in, that night. And then she worked with me until 10:30, that night writing up my offer! Because of her quickness and suggestions, I got my house! Thanks Allisia!!!!! "
- Jodi Jones7
" Allisia went above and beyond our expectations and made the stressful situation of buying a home seem so much easier. She communicated and kept us up to speed with all details during the entire process and notified us immediately of any new listings that she thought would be of interest to us. Because of her, we now have a home that we absolutely love and are unbelievably happy with. "
- Ryan Behncke
" Allisia did a wonderful job helping me find my first home. She was always happy and cheerful to work with. Even though I looked at over 50 houses and had multiple rejected offers, she never once was upset or unpleasant to work with. I would highly recommend using Allisia to anyone who is looking to buy or sell a home in the future! "
- Shawn Schneidewent
" Great person, she explained the process and timeline of closing to me, and made sure I understood what was going on. She checked in at key times and asked if I needed help. "
- Adrianna Ellefson
" Professional, responsive and remarkable follow up. I would highly recommend Allisia and will use her again. Brian M. Rowland "
- Brian M. Rowland
" Allisia was excellent to work with, she made the stress of selling a home super easy. She handled all of the details that came up thru the selling process and was very knowledgeable. I definitely will recommend her to everyone. She was AMAZING to work with. "
- Julie Sass
" Allisia was a tremendous help for our real estate purchase and a pleasure to work with on the transaction from start to finish. She's totally on top of the details and makes the process seamless! "
- Laura
" Very informative & timely. On top of everything and checked in regularly just to make sure I didn't have any questions or concerns. Friendly and very easy to communicate with. "
- Michael Winkelman
" Allisia is fabulous!! She goes above and beyond for her clients.. even dog sits when there are showings! Thanks so much Allisia and the NextHome team! "
- Eric & Elizabeth Golemgeske
" I have bought and sold many a home in my life but I have to say that working with Allisia tops my list. We were under the gun to close on our lake home and she was the dream agent. She was professional, responsive, warm, easy to talk to, smart about the market, savvy about the best way to approach the process and she went ABOVE and BEYOND what I would normally expect from a realtor in order to help us get the perfect home is a crazy hot market in the midst of a global pandemic! I would HIGHLY recommend Alissia to anyone looking for a great agent to help them buy or sell "
- Elizabeth Harris (Chief Strategy Officer)
" Allisia Turner was amazing. She was so knowledgeable and familiar with all of the things to make for a successful sale and experience. She was so kind and easy to work with. Her patience in walking me through every step was so appreciated. I will recommend her to everyone. Her sweet and friendly personality made it so much easier than I thought it would be. She is the best realtor ever! "
- Sandra M.
" Allisia Turner was very professional and easy to work with. She had a great knowledge of the market and what was happening in our area. She also had the ability to remain very calm when a problem arose with our home and she was able to help get it fixed in a timely manner. She also was able to sell our home in a matter of days and made the whole selling process go smoothly. I would recommend her to all my family and friends! "
- Shaina Klassy
" The buying process was very positive and stress free because this agent is an expert in customer service. We always felt this agent gave us a 200% effort at all points in the buying process. Highly recommend this agent. "
- J Bishop
" Allisia is the best real estate agent that I have worked with – she exceeded every expectation and made the entire experience a stress-free transaction. In addition, her communication, professionalism, and anticipation of her client's needs was exceptional. Allisia was readily available and responded immediately to all calls, emails, and texts. Furthermore, she proactively addressed details required for negotiations and closing to mitigate our need for resolving any items. Finally, she provided pertinent information about the property, neighborhood, and community to support our transition to the new home. I strongly recommend Allisia and am grateful for her attentive care during the real estate process. "
- Matthew Harris
" Was kind , considerate ( especially with the Covid 19 ) , and worked hard at dealing with my bad short term memory......as I have Narcolepsy. I would recommend Allisia to any one..... most importantly to people with disabilities! She went the extra mile. "
- Monica Morrill
" Allisia helped me sell my house. She did a great job helping us navigate the few issues that we incountered during the sale. Very professional and yet manages to make you feel like you are working with a friend. "
- Pamela M Williams
" Allisia was great ... helpful in every way "
- Elle Ascheman
" Allsia was wonderful and let me know what was going on and answered all my questions. It was wonderful working with her. "
- Dianna wolff
" Allisia was so very helpful in our real estate transaction. Provided lots of information with different accounts that needed to be changed. She was very flexible with meeting times and was so prompt responding to e-mails. THE BEST! "
- Maria Altmayer
" Allisia Turner is the most caring, wonderful real estate agent you could have. She always goes above and beyond to give you the best home buying or selling experience possible. She has helped me buy and sell two homes and I hope I never have to buy or sell again, but if I did, I would work with Allisia again in a heartbeat! "
- Christina Berndt
" Allisia was excellent. My husband and I are difficult to get in contact with but she was very patient with us and was very good and very professional. We would work with her again! "
- Lisa Kotz (Teacher)
" It was by chance that Allisia answered my phone call inquiry. She is top notch. She communicates very promptly and clearly. We had not gone through a process like this in over 33 years and she was very helpful . A plus for all of the above "
- Carrie
" After 40 years together, my wife and I finally purchased our first house. Alissa was a jewel. She walked us through every step of the process. Took my calls gladly, even late in the evening when she was home with family. I couldn't ask for more, she truly was a godsend for my wife and I. "
- Larry Jelken
" Allisia was not only totally professional she answered all questions And Pointed out items I hadn't even thought of She Knew the properties very well that she was showing and made sure She had our best interest at heart Would Definitely refer her to friends "
- Ellen Sawyers
" There were a lot of other people bidding on my house. She recommended that I offer $500 more that I was going to offer, and that's what got me the house. I found out from another bidder that he offered close to what I offered, but it wasn't quite enough to out bid me. Good suggestion Allisia! "
- Jodi
" Allisia Turner was great to work with I will recommend her to anyone looking for a realtor. We were in a time crunch to find a new house and wasn't even sure about being able to obtain a loan. She provided me with a great recommendation to speak with Dale Prisk and I was instantly pre-approved. Allisia immediately began looking into houses in the area for us. If I ever had questions, she was always available 24-7. The whole process was completed through email which made everything a breeze. Allisia was able to get us into a new house in just under 2 months. I wouldn't go with any other realtor, shes the best. "
- Andy Paulson
" went out of her way to be very helpful "
- Audrey Halverson
Previous
Next